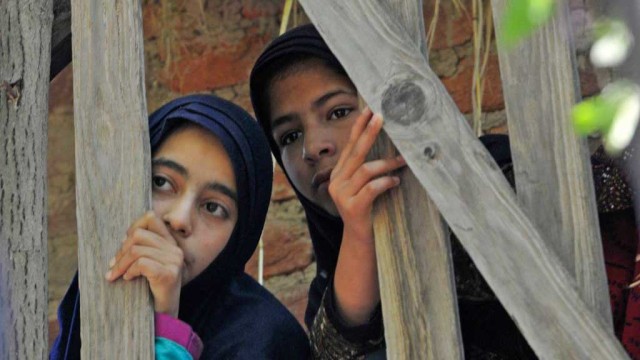 Kashmir Conflict Transformation Workshop II
Venue: Male, Maldieves
Dated: March 12 to 16, 2007
Organizers
Institute of Multi Track Diplomacy, Washington DC, (IMTD) in collaboration with KIIR, funded by USIP
Participants
Shah Ghulam Qadir
Sardar Amjad Yousaf
Khawaja Farooq
Najeeb Ahmad
Raja Zafar Maroof
Altaf Hamid Rao
Mushtaq Ahmad Minhas
Dr. Bashir Ahmed
Gurmeet Kaur
Ms Shafiq Malik
Ajaz-ul Haque
Assabah Khan
Ummi Hanee
Ashima Kaul
Aarti Tikoo Singh
Dr. Nisar Ali
Sheikh Showkat Hussain
Ahmed Ali Fayyez
Ms Adeela Abbasi
Manzoor Ahmad
Gohar Ahmad
Ashiq Ali Hamdani
Tanveer Ahmed Mirza
Arjimand Hussain Talib
Workshop, outside of Pakistan and India, started with one-minute silence to console martyrs of earthquake that hit the Himalayan region on October 8, 2005, leaving approximately 80000 dead, 1,00000 injured and more than 3,00000 displaced.
The participants shared ideas and experiences for building an environment of sustainable dialogue among Kashmiri people for strengthening the ongoing efforts for peace in South Asia.
The workshop concluded on reminder for international community, that the Kashmir dispute shall be resolved in line with the aspirations of Kashmiri people by extending their right of self-determination.
Suggestions
India and Pakistan to facilitate free-movement of Kashmiries from both sides of the LoC
Resumption of trade and other commercial activities from all traditional routes between divided Kashmir
Undertaking collaborative measures to strengthen understanding among stakeholders and dissemination of information for building a common economic future beyond the LoC.
Recommendations
A project to be undertaken to write a common history of Jammu and Kashmir to remove self-biased perception about the origin, evolution of the issue and genesis of national uprising started by common people to get rid of repressive forces
Initiatives to be taken for the documentation of all Kashmiri refugees so that the displaced persons could be repatriated to their homeland honorably
APHC Delegation at KIIR
Venue: KIIR, Islamabad
Dated: January 20, 2007
Subject:
Kashmir Institute of International Relations (KIIR) and All Parties Hurryat Conference (APHC) inter relations.
Delegation:
Mirwaiz Umer Farooq Chairman APHC
Prof. Abdul Ghani Bhutt,
Bilal Ghani Lone Representatives of APHC AJ&K/Pakistan Chapter.
Hosts:
Shah Gulam Qadir
Sardar Amjad Yousaf,
Raja Farooq Haider,
Choudhry Manzoor Ahmmad
Mohmmad Amin Chugtai,
Dr. Mohhmmad Najeeb Khan
Sardar Usman Ali Khan
Uzera Shah & Shumalia Tahir.
Summary:
Chairman All Parties Hurriyat Conference (APHC) Mirwaiz Ummer Farooq visited KIIR in Islamabad along with senior Leaders of the alliance Prof. Abdul Ghani Butt, Bilal Ghani Lone on 19th of January 2007.
Chairman KIIR warmly received delegation. Executive Director, briefed the APHC Leaders about the initiatives of KIIR, since 1993. He told Kashmiri leaders that in spite of, meager resources KIIR tried its utmost, to build bonds and liaison with the global organizations and strengthened the relationship. KIIR focus is to develop a team having the negotiation skills so that peace and reconciliation can be promoted effectivly. KIIR Worked hard to protect the day-to-day Human Rights violations of J&K, particularly from the areas where the concentration of troops is heavy, to UN Human rights commission, sub commission and now in Human rights council on regular basis. In order to meet this requirement a sister organization, Human Rights Desk, was established to collect the data of atrocities, Killings, torture abuses carried against women and children and devastation of property by the forces. HRD trains the delegates so that they can plead their case effectively on human rights issues.
He briefed the Hurriyat leaders about the current situation and post 9/11 scenario and the series of efforts taken in this context by KIIR vis- a-vis feedback received so for, from the peace loving global community around the world.
Chairman KIIR Shah Gulam Qadir while, well-coming the guests, emphasized on keeping the commitment that institute will leave no stone unturned vis-a-vis no door un knocked to plead the case of Kashmiri people on the basis of just and equality, with out any prejudice. He said, "KIIR is doing its outmost to develop a broad based network with Global community" so that fundamental rights of Kashmir's could be restored and Kashmir imbroglio will be settled through peace and reconciliation keeping the sentiment of Kashmir's in consideration. KIIR will support and facilitate peace and reconciliation initiatives, Inter and intra Kashmir Dialogue, People to people contact and faith based reconciliation.
Chairman Hurryat conference appreciated the KIIR commitment and said,
"Institute is doing an excellent job with motto and slogan of peace in harsh environment were talking about peace is itself a difficult task. He said, "It is honor for me that I am here to listen you",
who are advocating our cause without expecting any reword and are for away from glamour. Chairman A.P.H.C showed the keen interest upon initiating the training programme with IMTD Washington D.C.
He said that institute has potential to develop and build think tank.
A veteran Kashmiri Professor, Scholar and senior leader of A.P.H.C Prof.Abdul Gani Butt said that institute should focus on research and must study the pitfalls of the freedom struggle and also propose the guideline on the basis of research because this is the era of research and analysis.
APHC will accept any suggestion, which would be practicable, possible and palatable.
We appreciate the commitment of KIIR team who are working with zest and zeal with out beating the drum.
Bilal Ghani Lone also appreciated the KIIR team and said it is duty and responsibility of every Kashmiri to invest his talent, to strengthen the peace process and boost the reconciliation and practice optimism. We the representatives of Kashmir freedom struggle have dire need of the people from various field of specialty who will go through every dimension of Complicated issue and will propose concrete practicable suggestions based on research and analysis not having bias touch.
Creative approaches to analyze and identify methods in resolving conflicts. KIIR is only organization in Pakistan and Azad-Kashmir working for conflict resolution. Disputes over country, politics, culture and religion has given the need to adopt creative approaches to resolving conflicts.
In 1998, a meeting between the chairman and Executive Director, KIIR, and Ambassador John McDonald, Chairman, Institute of Multi-Track Diplomacy (IMTD) in Lahore laid the groundwork for the Negotiation Skills Training Project. The project was designed to provide to intensive training in negotiation skills, conflict resolution and peace building to members of parliament, servicemen, politician, and other professionals from Azad Kashmir.
Workshops:
Four workshops were held under the Negotiations Skills Training Project umbrella during 2000-2003 by IMTD, in close partnership with KIIR.
1st workshop:
Held in February 2000 in Washington DC, this five-day diplomatic and negotiation training session was attended by participants from AJK.
2nd workshop:
Washington DC was once again the site for a second five-day workshop in July 2000 and was attended by Kashmiri leaders.
3rd workshop:
The third workshop in the series was held in March 2001 in Washington DC.
4th workshop:
Building on the training provided in the previous workshops, the training session held in July 2003.
Objective:
The objective of these workshops was to develop the peace building capacity and negotiation skills of political leaders, business people, journalists, human rights activists, lawyers and other professionals in Azad Kashmir. Through lectures, role-plays, target exercises, and exposure to various individuals, institutions and organizations in Washington DC, the participants acquired a keen understanding of different styles of interest-based negotiation, as well as general rules of diplomatic protocol, and multilateral negotiations. It was hoped that these skills would allow the participants to work actively in pursuit of peace and successfully negotiate their interests with governments, inter-governmental organizations and non-governmental agencies around the world.