Iftar meeting with Trainees & Civil Society Activists
Posted on 5/28/2019
Introduction
The Iftaar Dinner, mainly a briefing event, was organized by Kashmir Institute of International Relations, on 28th May, 2019, in Islamabad Club, Islamabad. 70 participants from diverse segments of society including, KIIR volunteers from different Universities, journalists, civil society activists, academicians and Team KIIR, were invited in this event.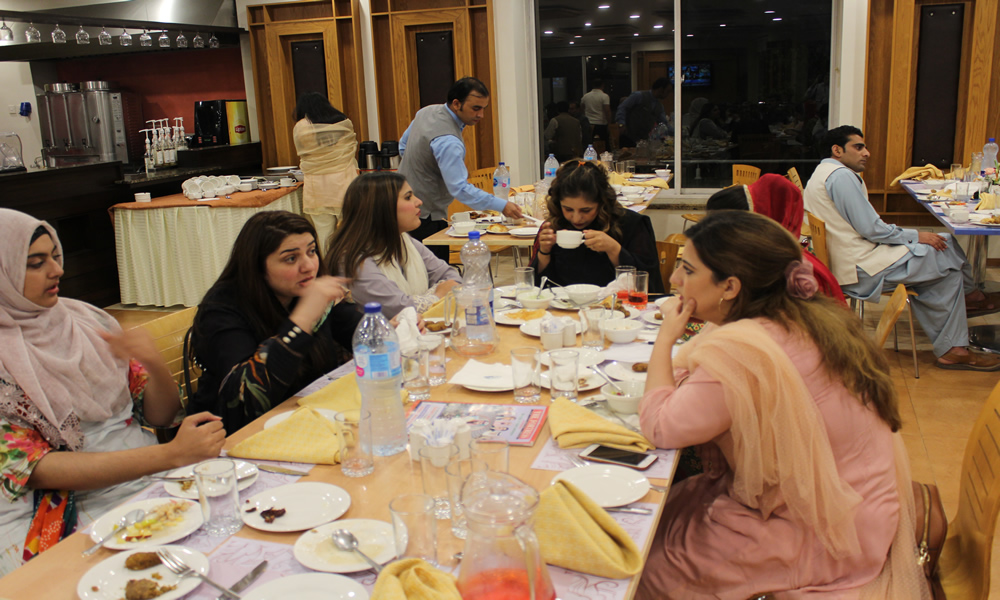 Objective
The main objective of this event is to give briefing about the situation in the Kashmir region after the re-election of Narrender Modi in India and the aggression in Kashmir using different tactics to defame the ongoing freedom struggle in Jammu &Kashmir. The main points of this event are as follow.
• Volunteers were appraised on current human rights situation in Indian administered Kashmir and especially on the recently released Human Rights report on torture.
• The participants were asked to arrange discussions and workshops on how to make use of this report at international level and United Nations human rights systems.
• There was a question answer session and chairman KIIR responded to questions and promised that KIIR is open to support each and every individual and student group or civil society group in training them to use Modern tools to create awareness about Kashmir cause, defeat Indian narrative and promote Pakistani and Kashmiri narrative.
• In this event, the Executive Director, Mr. Sardar Amjad Yousaf Khan, gave a detailed briefing on the activities held by KIIR in the last 25 years, in the collaboration with various funding partners, think tanks, non-governmental organizations for promoting peace in Kashmir. These activities comprised of seminars, workshops and training programs, and sought to build and strengthen conflict resolution capacity of civil society members in AJK.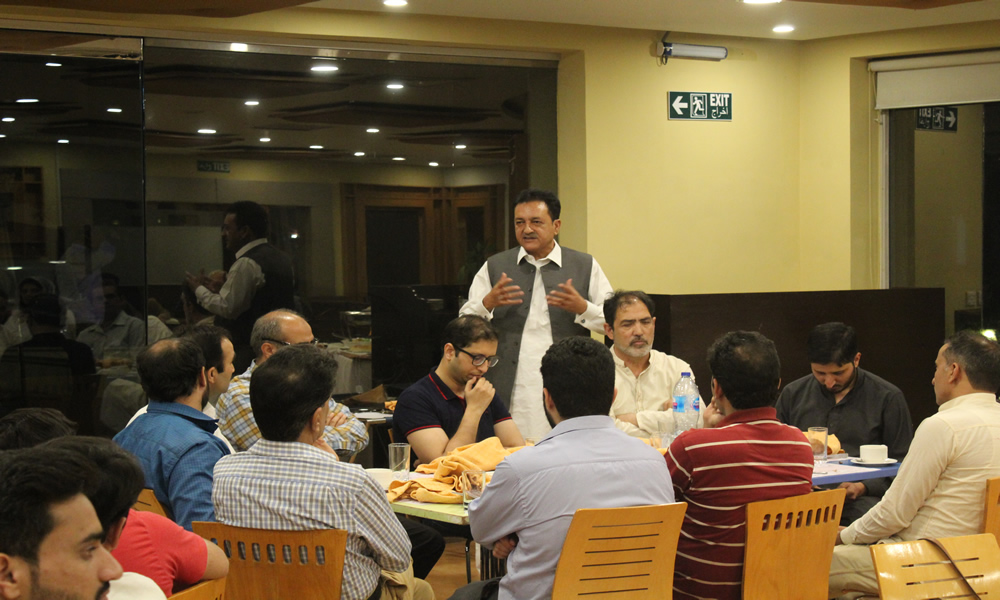 • The Chairman of KIIR, the team holder, Mr. Altaf Hussain Wani, discussed the various paradigms of negotiations and diplomacy. He illustrated the actual ways through which KIIR has been engaging youth, nationally and internationally, in such training programs, based on conflict and peace resolution, peace building, conflict transformation and women training. The respected Chairman, Altaf Hussain Wani, urged the youth to utilize their right to freedom of speech in effective and efficient manner in proper time frame in order to raise the awareness of issues suffered by Kashmiri, through the mediums of internet, social media and print media.
• Chairman KIIR and Executive Director KIIR asked participants to disseminate the report to all corners and quarters around the globe as a campaign.
• This event was actually organized to aware people about the mechanism, practical and theoretical working of the institution. Hence, proved to be very informative.