International Human Rights Day
Posted on 12/11/2018
The seminar titled "International Human Rights Day Making Use of Available UN Mechanism to Promote the Human Rights in Indian Occupied Jammu Kashmir"
The seminar titled "International Human Rights Day Making Use of Available UN Mechanism to Promote the Human Rights in Indian Occupied Jammu Kashmir", was hosted by Kashmir Institute of International Relations (KIIR) with the collaboration of the state-run Mirpur University of Science and Technology (MUST), at the varsity's main campus in Mirpur. Speakers at the grand seminar emphasized the need of performance of more active and vibrant role of the young generation especially the students, to make the Kashmiris indigenous struggle for achievement of their globally-acknowledged legitimate right to self-determination complete success through their high intellect and pen matching to the latest era of information technology.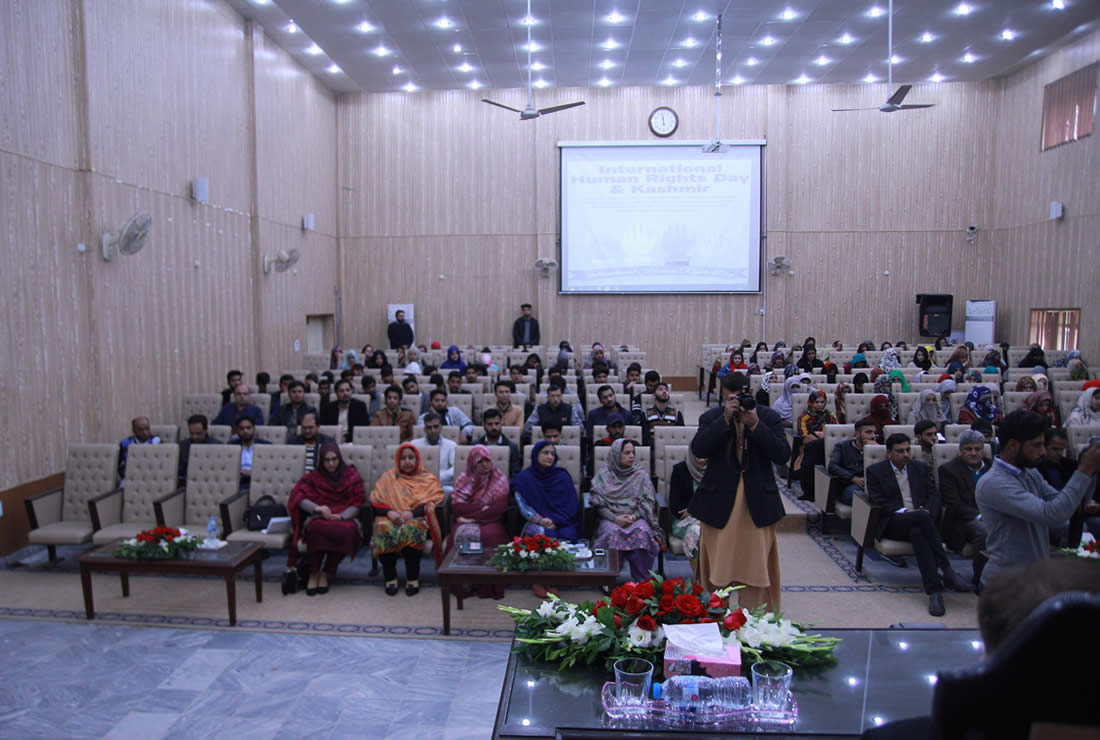 The seminar, was largely attended by the students of the university, senior faculty members including Prof. Dr. Rehana Asghar, Dean Sciences, Registrar MUST Prof. Muhammad Waris Jiraal, Director Students Affairs Dr. Asghar Ali Chaudhry, Dean Engineering, Prof. Dr. Anwar Khataab, Chairman Electrical Engineering Prof. Muhammad Arif Khan, Chairman Power Mirza Shabeer Ahmed, Chairman Business Administration Deptt. Prof. Dr. Khaleeq Ahmed and others.
Addressing the seminar Vice Chancellor MUST Prof. Dr. Habib ur Rehman (Sitara e Imtiaz), Director Program KIIR Altaf Hussain Wani, Chairman Kashmir Council (European Union) Ali Raza Syed, Station Director AK Radio Mirpur Muhammad Shakeel and senior Kashmiri journalist and analyst Altaf Hamid Rao called for the individual and collective role of youth, being the strong voice of Jammu & Kashmir, to apprise the external world of the increased human rights abuses let loose by India in her continued abortive move to gag the voice of Kashmiris for liberation of the motherland from the clutches of the long Indian colonial rule.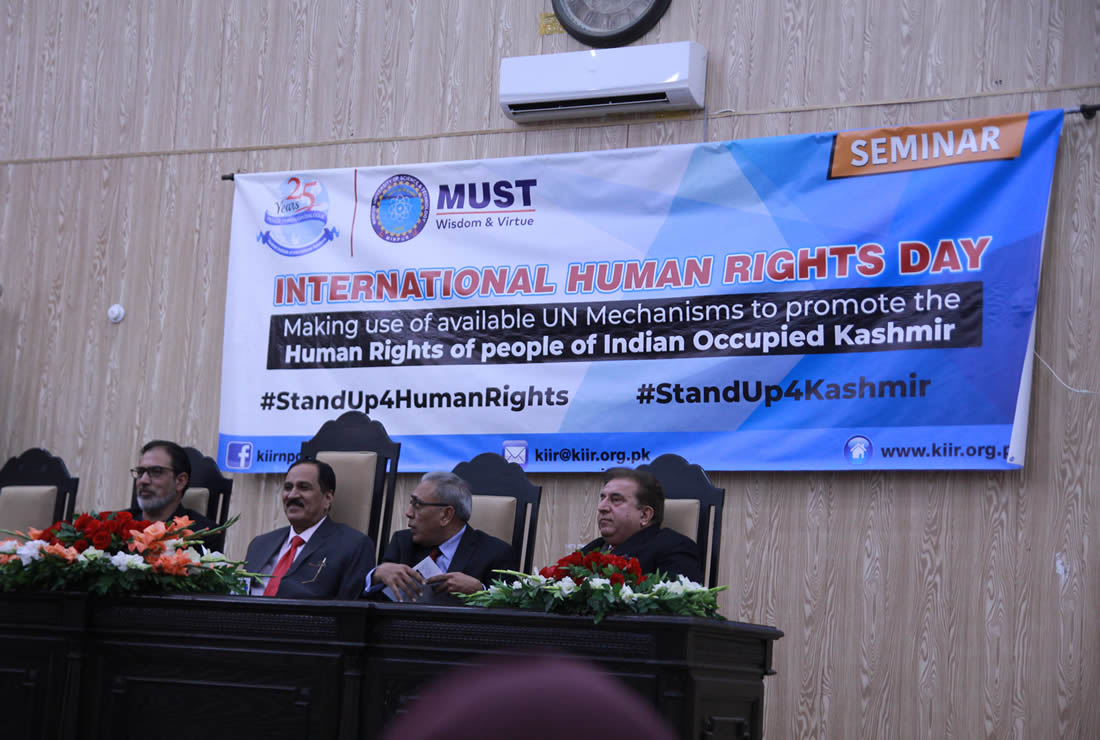 Youth, the speakers continued, have to lend all of their energies to contribute their due active share through this latest of information technology through using all means of social media for making the struggle for liberation of the Indian held Jammu Kashmir, where the people including the young generation, have stood up with full vigor and full resolve for getting the homeland liberated from India's unlawful and forced occupation.