Training the Trainers (13 Jul)
Posted on 7/13/2019
Background – Training the Trainer
To push forward with peace building, KIIR will work with a mix of participants from the previous year and new participants this year with a mix of politically affiliated youth and IDPs. This will allow groups from a variety of cities in AJK including Muzaffarabad, Kotli, Bagh and Mirpur to engage and interact with one another and also create a network that links each city together. Initiatives that succeed in one city can then be replicated in another through this network allowing for a wider impact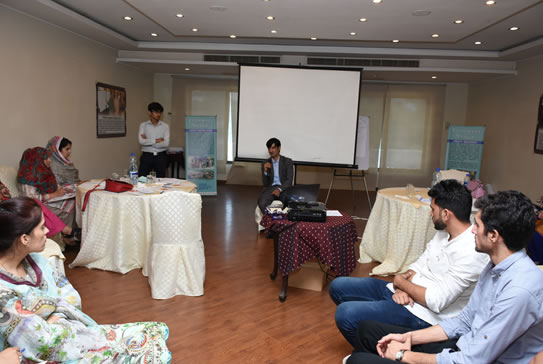 Agenda
KIIR intends to build upon the solid foundation it has established over the past year with politically affiliated & migrant youth to strengthen the call for peacebuilding.
• Through the workshop each participant will have the capabilities to become trainers in their own communities and drive the peace building initiative.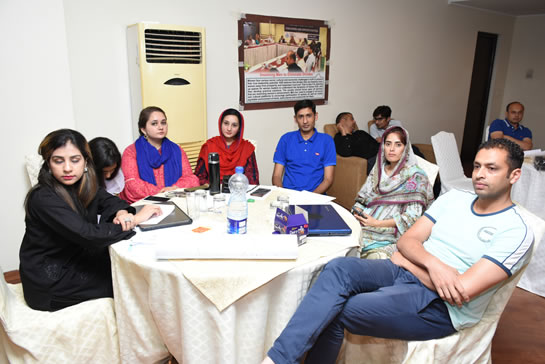 Session Overview – Training the Trainer
One of the gaps identified by KIIR was the ability to create sustainable initiatives that work towards achieving peace internally within AJK. To bridge this gap, KIIR arranged a 2-day session for its top participants to train them on how to become trainers who can create an impactful change. The session was broken down into four key areas:
1. The Learner
2. Training Design & Delivery
3. The Trainer
4. Environment & Resources
By engaging this particular audience through this program, KIIR is takings steps to create long-term sustainability for the Kashmir cause. The audience learned about how learner's learn particularly in the context of their homes & communities. After building this understanding, they were given the opportunity to design training content & activities that are in line with the audiences they want to engage. These activities were put into practice to test their effectiveness and also give the participants real experience. The second day covered the trainer i.e. the audience themselves giving them insights on where they fall in the wide spectrum of trainers. They were given insights on how they can engage a variety of audiences and what will help them shine as a trainer. Finally, there was an examination of the use of various training resources and what environments create the best learning. The audience looked at each of these factors within the Kashmir context to determine the best way to create impactful learning.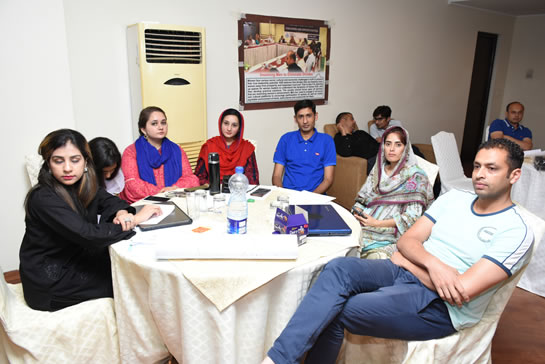 Outcomes
Each participant has been provided with the skills to develop their own learning interventions within their communities. They have also been given the KIIR platform in terms of logistical and financial support to implement their initiatives that will lead to a better tomorrow for Kashmir. Currently, two participants have approached KIIR about developing a program in their communities or implementing a program they've already created. KIIR will provide them with the support of its expert trainers in refining their content and then support them in implementing the program. In summary three key outcomes that emerged through this session are:
1. The development of a skill-set that will allow participants to create change in their cities, communities and homes.
2. A build-up of initiative in participants engaged in creating programs for their communities and confidence in their ability to deliver results.
3. A stronger emphasis on sustainable initiatives that can be cascaded through communities in Kashmir.
4. A growth in the belief of female participants that they can challenge the status-quo and work towards goals that don't fall under the traditional norms in their communities.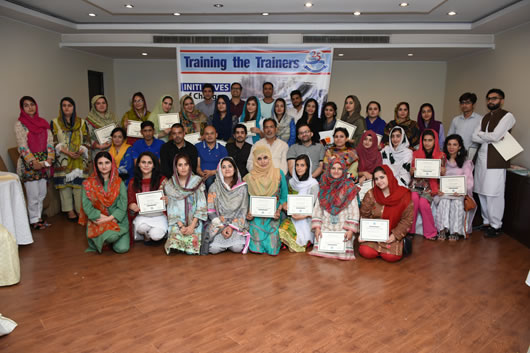 Media Coverage Link