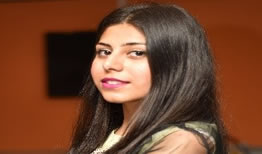 History has repeated itself. The course of independence in the subcontinent has re-emerged. But this time it only evoked within a conflict region, Indian Occupied Kashmir, which has of course influenced the national and international politics. Kashmir has never gained justice since the prolonged decades. The people of Kashmir had been betrayed, terrorized and thoroughly victimized. August has once again proved momentous, when Indian Prime Minister Narendra Modi's National Democratic Alliance government announced to revoke Article 370 of Indian constitution, that granted "special status" to the state of Jammu & Kashmir, including the Ladakh region. Revoking this special status to fully integrate J&K into India has been a longstanding politico-ideological demand of the Bharatiya Janata Party (BJP). Modi, after coming to power in 2014, announced to win 44 seats in the 87 members state legislative assembly. He gave it a name of Mission 44. He promised to revoke this article in his election manifesto to integrate the Hinditua nationalistic regime in India. Almost 9.5 lac Army personals, paramilitary and special forces besides Indian Air Force had been imposed at every inch of Kashmir Valley amid heightened tensions between India and Pakistan post the scrapping of Article 370 for Jammu and Kashmir. Modi's political declaration always seemed to be isolating Pakistan on global level by maligning it through the false blame games of terrorism.
After the 5th of August, 2019, a distinguished matter in the history of Indian Occupied Kashmir would be written in the papers of bloody stream. A complete lockdown, disruption in communications, restrictions on travel, lack of access to food and medicine supplies, indeed Kashmir is facing an unbearable situation. The people of this mainly Muslim state have been cut off from the rest of the world. This region is suffering through the intensified systematic scrapping of Muslims ethnicity from the region through demographic change. Indeed, Indian Occupied Kashmir has been treated as a hub of Muslim genocide. The Indian forces, mainly fanatics, are playing with the lives of innocent Kashmiri mas ses. Modi's nationalistic agenda has rooted anti-muslim regime all over the India. He had fantasized and objectified women of Kashmir as fair and lush women personified as Kashmiri apples. Several far-right political leaders, activists, and supporters have publicly expressed their fantasy about the ease of getting "fair Kashmiri women" for Indian men. This projection is an ultimate tool of disgust and humiliate the Kashmiri masses.
Indian occupied Kashmir is one of the most conflicted zones in the world. The barbarian Indian forces are brutally violating fundamental human rights of Kashmiris, which are recognized by the United Nations in the form of Universal Declaration of Human Rights (UDHR). The rights of being treated equally, regardless of gender, caste, race, religion and ethnicity is the foremost element of humans, which has been violated by Indian forces, for more than seven decades. Their right to life, liberty, opinion, peaceful assembly, thought, movement and religion has been demolished by the obnoxious attacks of pallet guns, shelling, torture and illegal detentions by Indian forces under the laws of PSA and AFSPA, which have been declared as draconian laws, in the previous reports published by International Amnesty Organization.
I myself got a shock when I was checking the online homepage of Kashmir's largest local paper, on the 5th of August which turned-out to be blank. In this modern era of hybrid warfare and artificial intelligence, people of Kashmir are still deprived of these basic necessities of the internet. Democracy, however, is just a prop for Indian government to manipulate and propagate. Kashmiris are living the life of ambiguity. They are striving to retrieve their identity. It's the 53rd time this year, when all communication lines were suspended in Indian Occupied Kashmir so they couldn't raise their voices aloud. People remain cut off from their families, and journalists have no channels of communication to report through.
Stanton, who is president of the organisation Genocide Watch, claimed "Muslims in Kashmir and Assam" were just one step away from extermination. A nation under Modi's tenure is striving to prove the status of democracy in India. Stanton declared the regime of Prime Minister Narendra Modi had "all the hallmarks of an incipient Nazi regime", adding "nationalism taken to its extreme is fascism and Nazism". Prime Minister Modi had been involved in anti-Muslim violent communal activities since the Gujrat riots, 2002. The latest amendment in citizenship act is also manifesting the ground of Muslim genocide in India, which allows for the fast tracking of applications from religious minorities, including Hindus and Sikhs from Pakistan, Bangladesh and Afghanistan, but not Muslims. This law is evident to marginalize India's 2000 million Muslims. This constitutionally approved act had brought the sense of betrayal due to statelessness among the muslims of India as for the first time in Secular Republic India, there would be provision of citizenship based on religion. India had been a stable democracy since the past seven decades but now the Modi's nationalistic Hindutwa is weakening the democratic strength in India. Such formulated anti-Muslim activities in India would strangle the soul of Muslim community of the world.
Pakistan has always urged the International Community to resolve the Kashmir conflict through peaceful means. For the sake of protecting human rights in Kashmir, the UN has to intervene in the region through the R2P phenomena (Responsibility to Protect). It is the political responsibility and commitment of United Nations office to end the worst forms of violence and persecution, risk of genocide, war crimes, ethnic cleansing and crimes against humanity. International and regional organizations, both must hold themselves accountable in resolving this awful situation in Indian Occupied Kashmir. Human Rights Violations should be monitored, documented and scrutinized on every level, so justice could prevail. Kashmir, a disputed region caught between India, Pakistan, and its own fight for self-determination, is a nuclear flash point. Stability in Kashmir and the region is important to both national and international bodies.
The writer is a researcher at Kashmir
Institute of Relations(KIIR).
ayeshawaheed996@gmail.com